Jimin made a sweet speech for ARMY, but Rap Monster decided to translate only the most important part.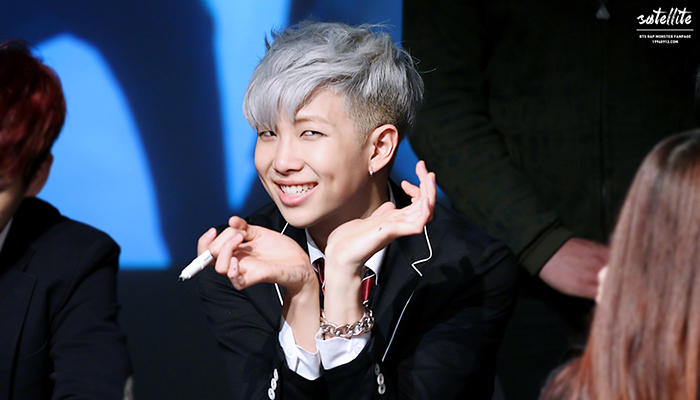 In a recent interview with BTS, the members were asked to express their gratitude to their international ARMY.
Jimin said he was thankful to the international fans for supporting them from afar, and that he loved them.
"Thank you for always supporting us from such a long distance, and I'd like to tell them that I love them. I love you!"

— BTS's Jimin
When Rap Monster translated Jimin's speech into English, he summed it up into a short but impactful "Love you."
jimin : [makes a whole speech to korean armys]
namjoon : [just translates "love you"]

KSWJDJ JUNGKOOK WAS LAUGHING pic.twitter.com/J2ztLbAVT1

— kenza,, (@jeonsrush) June 17, 2017
When Jimin asked him to explain a little more, Rap Monster shook his head and decided his translation was all that was needed.
Watch the full interview here!
https://youtu.be/k3_yA98xIpo
Share This Post