The Anaheim Ducks Hockey Club Executive Vice President and COO personally gave BTS's members their own Anaheim Ducks jerseys.
BTS just wrapped up the North American leg of their Wings Tour, but they brought some pretty awesome gifts back with them.
On April 1, before the boys performed to two sold out shows in Anaheim, California they were gifted custom-made Anaheim Ducks Hockey Jerseys. Each jersey they received was customized with the number 17 along with their own name.
The jerseys were given to them by Anaheim Ducks Executive VP/COO, Tim Ryan; Director of Booking, JoAnn Armstrong; and Senior Vice President of AEG Live/Goldenvoice, Susan Rosenbluth.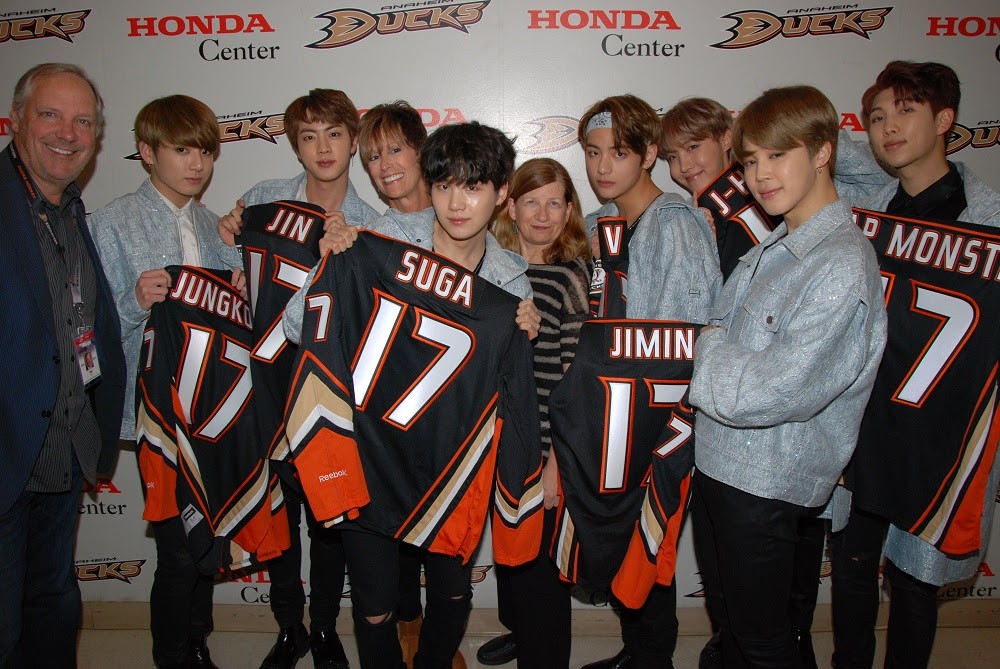 BTS has now returned to Korea where they are currently on vacation and enjoying some downtime with their families and friends.
Share This Post