Fans of Super Junior's Sungmin recently announced they'll be boycotting him, and Label SJ have responded.
Super Junior's Sungmin is facing much criticism from his own fans for being distant and not updating his fans about his major life changes and milestones.
In September 2014, fans found out about the news of Sungmin's marriage to musical actress Kim Sa Eun through news articles rather than Sungmin himself, and when fans asked for more information about his marriage, he failed to respond.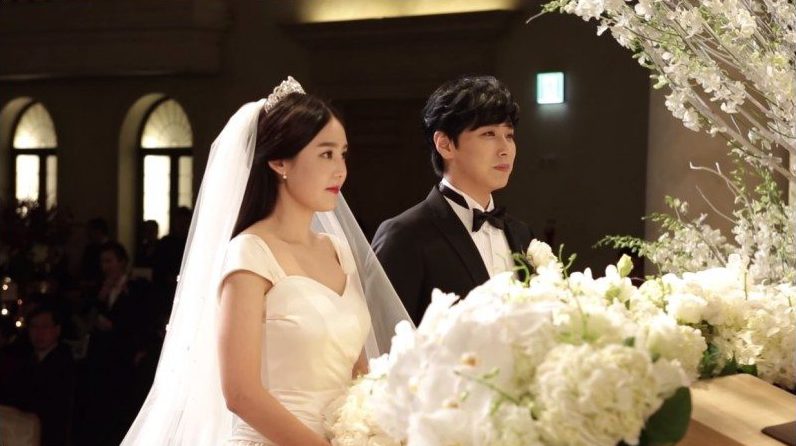 Furthermore, after Sungmin left the military, he continued to hide from fans and didn't communicate with them, keeping them in the dark.
Fans of Sungmin eventually took to Super Junior's DC Inside Gallery and announced that they will be boycotting Sungmin and his promotions, claiming that Sungmin's actions are negatively affecting Super Junior's promotions.
"As members of Super Junior's fan community, DC Inside Super Junior Gallery, we have reached the conclusion that Super Junior member Sungmin's actions of ignoring fans will inevitably and negatively affect the promotions of Super Junior. We believe it's unfair for Sungmin to continue promoting as a member of Super Junior, and so we are presenting our opinions in this statement.

We believe Sungmin's involvement as a Super Junior member will affect Super Junior's future promotions, and we request he stops promoting with Super Junior."

— DC Inside Super Junior Gallery
In response, Label SJ, the exclusive label for Super Junior under SM Entertainment, announced that they will be working on preparing an event for fans of Sungmin to discuss future plans regarding the group; however, nothing has been confirmed as of yet.
"Super Junior is looking forward to a comeback in the second half of this year. We are planning on organizing an event for the fans who have waited for a long time so that we can discuss Super Junior's future plans."

— Label SJ
Source: Sports Seoul and OSEN
Share This Post