A report by China's Cultural Industry Research Center has revealed that Lee Min Ho and EXO are among the highest grossing concert performances in 2014.
It is noteworthy that of the many acts included in the report, Lee Min Ho and EXO were the only Korean acts to make the cut. Many artists on the list are from China or other Chinese speaking countries.
The report divides concerts into capacity with Lee Min Ho and EXO ranking in the large concert category at venues that can hold over 3000 audience members. The statistics were compiled based on the ticket sales of each concert and the list of 20 artists is in alphabetical order.
Lee Min Ho's 2014 RE:Minho China tour was for his "Song For You" release where he performed in Nanjing and Shanghai for his fans.
Meanwhile, EXO was promoting "Overdose" in 2014, hitting up Beijing to meet and perform for Chinese fans.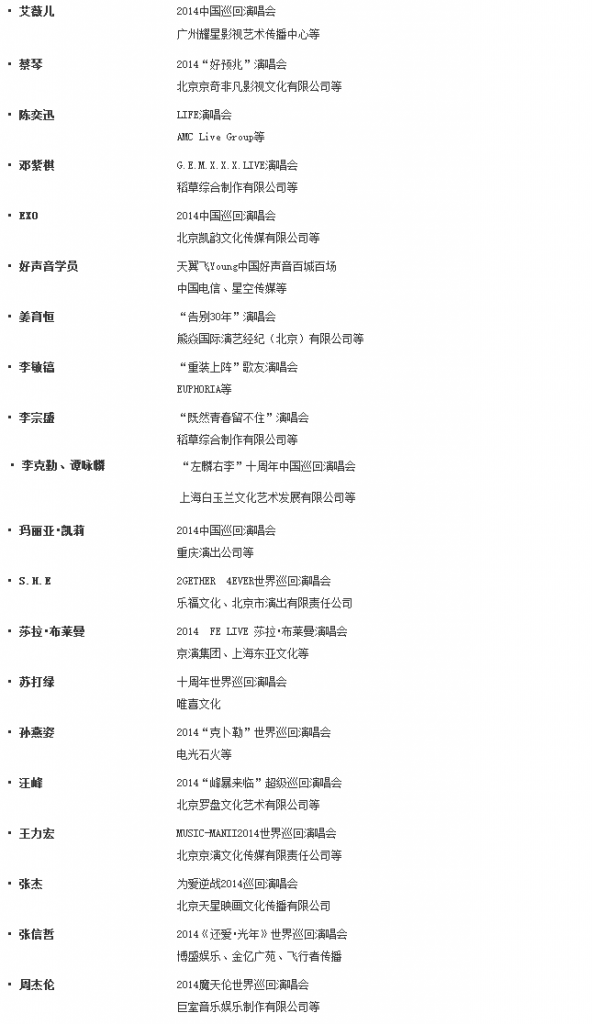 Source: Sino CI
Share This Post