BIGBANG has already achieved an all-kill across real-time charts with the release of their third project single [D] with "If You" and "Sober."
Officially released on July 1st promptly at midnight KST, both tracks were seen immediately charting and ranking up the real-time charts in 1st and 2nd respectively.
"If You" was the first track from the group's MADE album project to not have a music video as it was revealed to be the saddest track released by BIGBANG so far. To allow listeners to focus on the lyrics instead of any visuals, nothing was recorded for the song.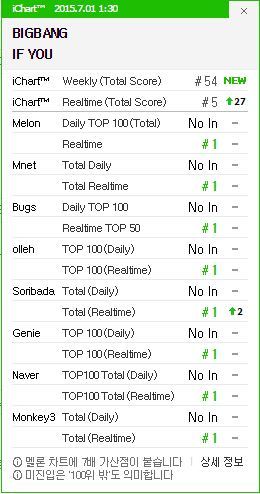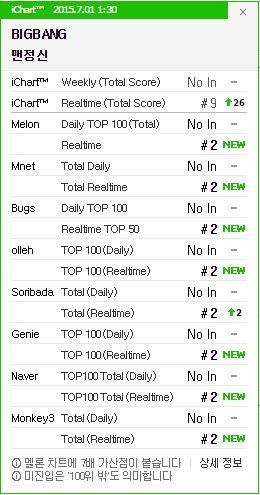 Share This Post