With less than a week left of INFINITE H's comeback with their mini-album Fly Again, the hip-hop unit has released the tracklist via their official website on January 20th.
The mini-album will feature a total of seven tracks with six of its tracks having a featured artist including DJ IT for "Fly Again," Yang Da Il for "Long Time No See," Lovelyz' Ryu Soo Jung for "Life Goes On," Swings and Champagne&Candle's Champagne for "Sorry," Taewan for "Jekyll and Hyde," and PHANTOM's Sanchez for "You're Fucking Crazy."
Known composers such as ASSBRASS and Rhymer took part in the creation of the album, with Dongwoo and Hoya taking part in writing the lyrics for all the songs, not including "Fly Again," revealing their song-writing skills as artists.
On January 21st, the highlight medley for the album is set to be release, while the release of Fly Again will be published on January 26th. Meanwhile, the first video teaser for their track "Pretty" has been released.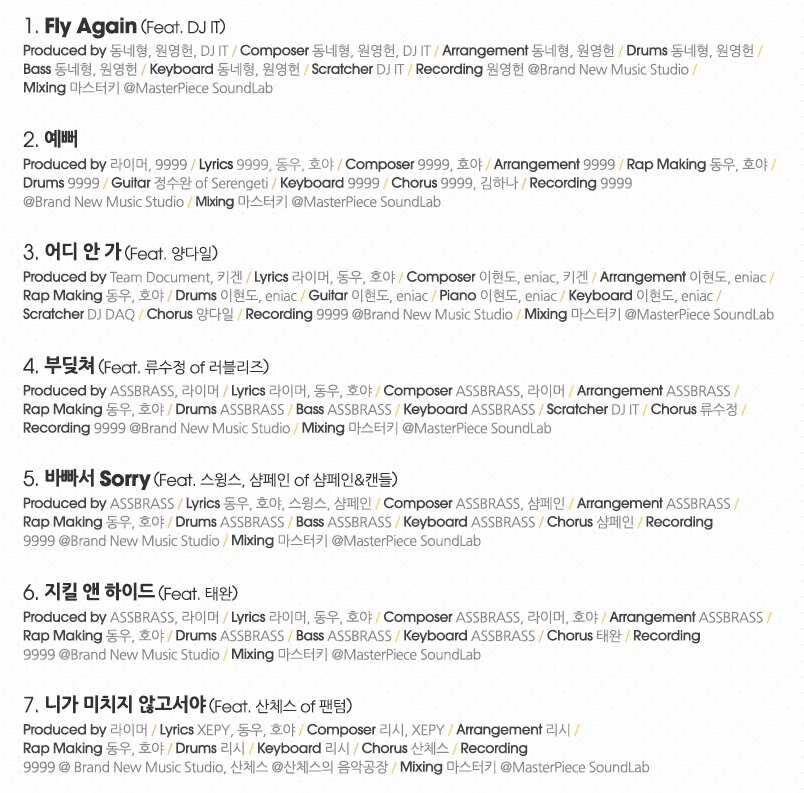 Share This Post